A great web design can have a huge impact on the success of your website.
As a website owner, it's very important to improve and update your website regularly, so that your visitors will keep coming back and also to attract some new users.
Each new year brings with it new (or old) website designing trends.
We chose three of 2017's best design trends, so if you're looking for fresh new ideas on updating your website, you've come to the right place!
If you're in the need for some more tips on how to create an awesome homepage, just click here.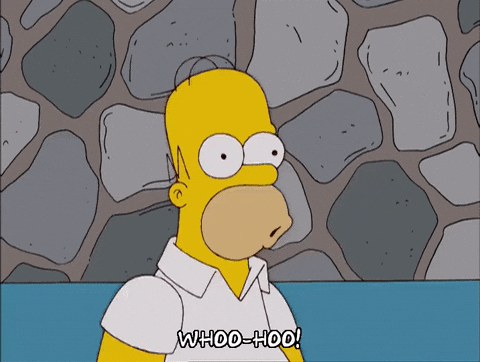 C
o
l

o
r
s
In the last few years, web designers have been using mostly basic and neutral color schemes in order to get a clean and simple look.
This year is all about vibrant, bright and bold colors. Instead of using white, gray and black, we see more colors inspired by nature such as green, pink and blue.
Also, by using these bright colors to create gradients, you can really revive your website and make it more intriguing.
We see these color transitions in many logos, photos, backgrounds and buttons as a few of the big brands decided to rebrand themselves using bright color transitions.
One obvious example is Instgram. They've recently changed their logo from this:
To this:
See how they've used bold color transitions? They've decided to remove all colors from the interface of the app and moved them to the icon.
Motion
Our eyes are attracted to motion. I'm sure you'll agree with me that the first thing you looked at when entering this artice is the Homer Simpson GIF…
Am I right?
Motion related content is everywhere now, from people watching movies on their devices, istant messaging GIFs to cinemagraphic photography.
Getting your message across the web has never been easier. It saves lots of time because it grabs the user's attention for a short period of time but it much more effective.
Unlike a still photo, these motion methods bring your content to life.
§h∧pes
Patterns are definitely a thing in 2017, especially patterns taken from the nature, such as marble, precious stones and foliage.
Big, bold typography goes well with these patterns. With great font resources available, it's easy to find an interesting font to go with the pattern of your choice.
Another trending pattern this year is geometric shapes. They really help make your webpage look interesting and sophisticated.
Here are a few nice examples of patterns in websites:
So there they are, three of the hottest design trends of 2017.  You want to start a blog but don't know where to start? Make sure you read our guide on
You're keen on starting a blog but don't know where to start? Make sure you read our guide on how to start a blog.